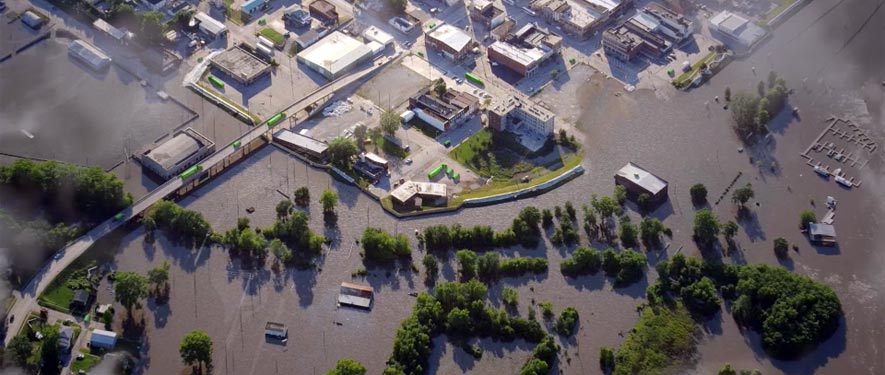 Commercial Storm Damage Restoration
If you have ever lived in Southern California, you know how magical the Santa Ana winds can feel rolling in from the desert. They are warmer, can occur throughout the day and evening, and also can be considered a light breeze that can suddenly turn into a 80 mile per hour gust.
Our homes are not the only important thing to protect during a Santa Ana wind storm. If you own or rent a commercial property, it is crucial to protect your business.
Are you a restaurant owner? Keep your patio covered. Bring in outside furniture that can be light enough to be blown away, or knocked over by the wind. Patio umbrellas especially should be brought in doors. They can easily be damaged, or worse, they can damage your property. Imagine an umbrella going through a building window at 60 miles per hour.
Overhangs, especially cloth ones, can be easily destroyed during a windstorm. Roof tiles that need repairing are also a large risk. Consider calling SERVPRO Glendora & San Dimas for a temporary roof tarp installation. Roof tarps are a great way to protect overhangs and your roof from heavy wind damage.
Always be aware of power lines around your commercial building. Always call 911 if you have a down powerline on your commercial property, and never go near it.
 Faster to Any Size Disaster
 A Trusted Leader in the Storm and Water Restoration Industry with over 2180 Franchises
Storm or Flood Damage? Call Us Today (626) 852-9922
Commercial Restoration Presents Unique Challenges
SERVPRO of Glendora / San Dimas has the training, experience, and equipment to handle large commercial storm or water damage emergencies. Regardless of your property type or size, we will respond quickly to clean the property and manage the restoration project through to its completion. Learn more about our training and certifications.
Locally Owned Company with National Resources
SERVPRO of Glendora / San Dimas will respond immediately to the storm or flood event affecting your commercial property, regardless of the size or scope of the damage. We are part of a national network of over 2180 Franchises with special Disaster Recovery Teams placed strategically throughout the country to respond to large scale events and disasters.
We are proud to be a part of our community and strive to provide the residents and business owners in our area the fastest response times and our best work each and every day.
We proudly serve Glendora, CA, San Dimas, CA, and surrounding areas.