Large Loss Response
6/19/2018 (Permalink)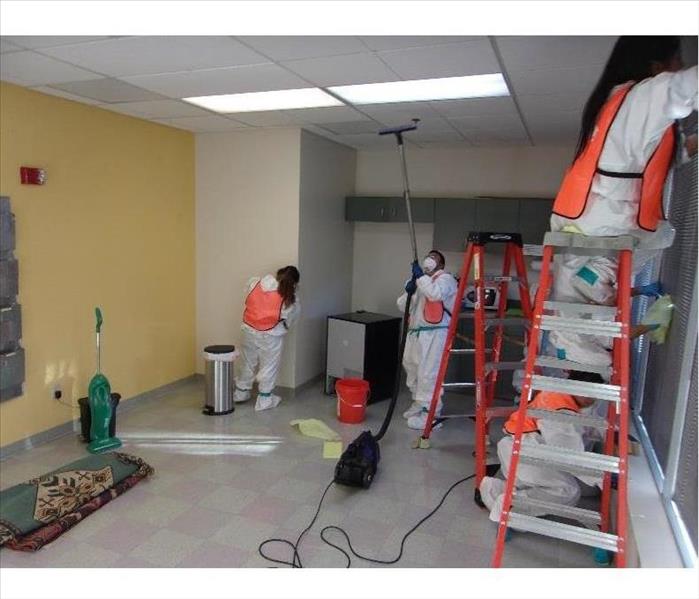 In the late Fall of 2017, Ventura and Santa Barbara counties experienced serious wildfire conditions.
The Thomas Fire started before dawn on December 4, 2017. The fire ignited on the south-facing hillslopes along State Route 150 above Santa Paula. Before it was contained, one thousand sixty-three structures were destroyed in both counties, and 280 additional structures received fire damage. The Thomas Fire is the largest fire in modern California history.
After the fires were contained, residents and business owners began dealing with the smoke damage. Smoke damage from wild fires can cause a wide range of issues with the property and health, as such, it is best to have this damage cleaned up as soon as possible by professionals.
If left untreated, the health risks living and working in smoke damaged structures include potential problems with your breathing, skin, and eyes. Though the smoke is no longer present, the effects of the smoke linger in furniture, carpet, walls and ceiling of the structure. Each time that you come in contact with the smoke damaged area of your property, you risk inhaling soot and other particles that are left behind after the fire has cleared.
SERVPRO of Glendora/San Dimas responded to the fire damaged properties in Ventura and Santa Barbara with crews that helped residential and commercial property owners recover from the widespread smoke-damage.
SERVPRO of Glendora/San Dimas is a Large Loss, full-service fire, smoke, wind, and water repair and restoration company. We offer immediate response to residential, commercial, industrial, and commercial property owners.