5 Myths About Mold
12/20/2017 (Permalink)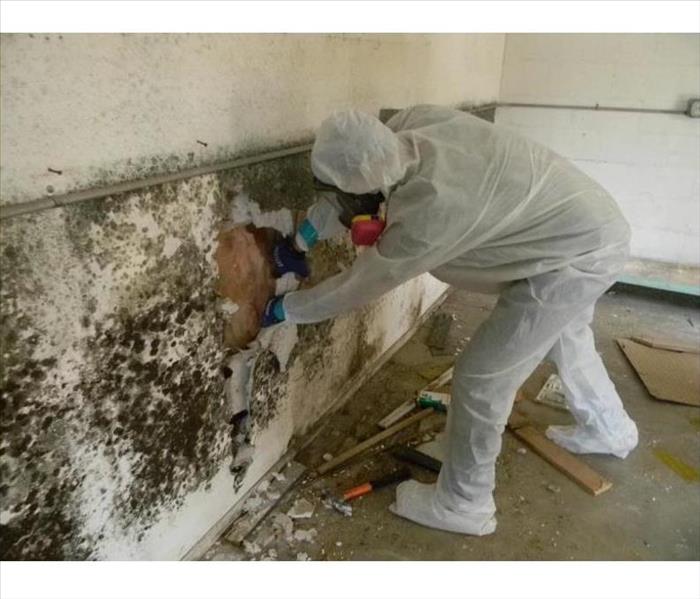 When it comes to mold, there is a lot of misinformation told. Even mentioning the word "mold" can cause people to flee in panic. In reality, mold can be a serious problem, but with the right information you can learn to distinguish myth from fact. To help you learn facts from fiction, here are 5 common myths about mold.
Myth #1: "Your house can and should be completely free of mold.
This statement is false on both accounts. Mold spores are apart of the natural environment, and it would be virtually impossible to remove every last spore from your home. Mold is only an issue when its concentration reaches unhealthy levels, typically as large, visible colonies.
Myth #2: "Mold is harmless."
Even though you can't completely remove mold from your house, allowing it to grow unchecked is not wise. The health effects of mold are still unclear, and vary person by person, but there is not question that mold can and will damage your personal belongings if allowed to grow on them.
Myth #3: "Once you've killed mold, the removal is optional."
The allergens in mold are still present and can become airborne even when mold is dead. After mold has been killed in your home, it should be fully removed. Care must also be taken when removing the affected areas so that the allergens and mold is not spread throughout the house.
Myth #4: "Bleach kills mold."
This statement is half true. Bleach can kill certain kinds of mold on non porous surfaces, however, it is not clear if bleach can kill all kinds of mold or mold on porous surfaces such as wood. Using bleach to kill mold also poses its own health risks and could cause further damage if not used correctly.
Myth #5: "A little mold is nothing to worry about."
If mold is to the point where it is visibly growing on surfaces in your home, there is a problem. Mold is like an iceberg, you generally only see the tip of it while the majority is below the surface. If you see a small amount of mold, you most likely have more growing under the surface.
Because mold can produce allergens and irritants, you will want a professional that has training and experience to properly resolve your mold infestation. If you suspect that your Glendora home or business has a mold problem, SERVPRO of Glendora / San Dimas can inspect, assess and remediate your property.
Learn more about mold and what to do until help arrives by reviewing these mold damage tips.