Water Damage and Mold Growth in your Glendora, CA home?!
7/17/2019 (Permalink)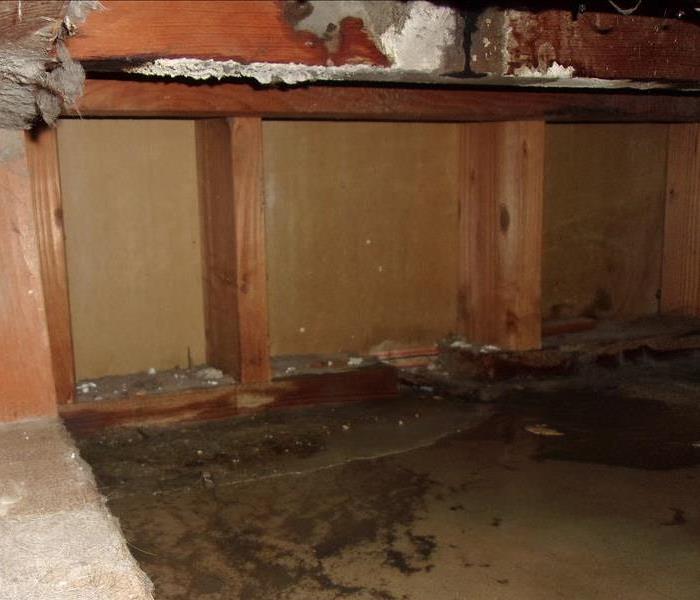 This Glendora, CA home was affected with major and unexpected water damage due to a leak from their A/C unit!
They gave us a call right away but it seems as though it was leaking for a long time before it reached their attention.
The water leak was beneath the floor boards and mold started to form and grow underneath but was not visible until we tested and went beneath the house to inspect.
The damages were surprising to the homeowner because they had no idea. Thankfully no one was affected by the mold growing underneath their home from the water leak.
We then were able to isolate the affected areas so that we can start the drying and removal process of the water and mold.
The process went very smoothly and we were able to get the home back to a safe and comfortable environment so the homeowners could continue to live in peace in their home knowing the damage and potential threat to their health has been taken care of by SERVPRO of Glendora/San Dimas.