Commercial Property Restoration with us at SERVPRO
1/7/2019 (Permalink)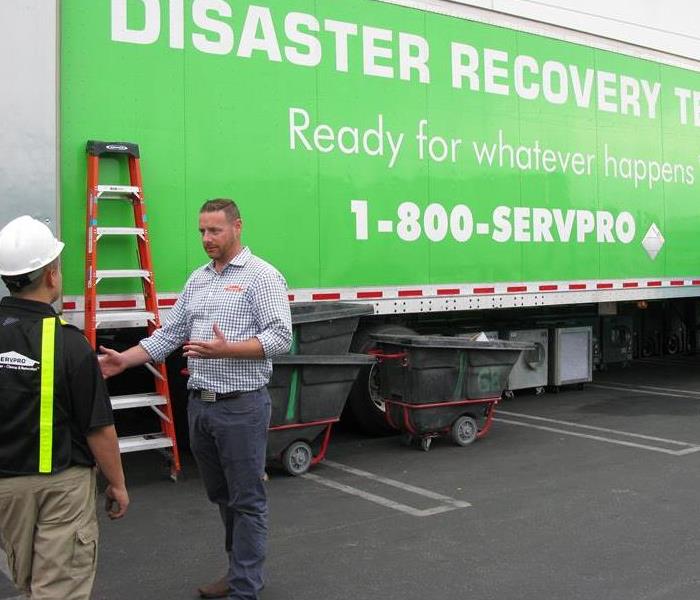 SERVPRO of Glendora / San Dimas have completed many commercial property projects, are experienced and qualified to get the job done.
We know that as a commercial property management professional, your clients and tenants rely on you for efficient day to day operations of their property. We also know that they rely on you to protect it when something goes wrong. We understand that there's no such thing as a small emergency when it can negatively impact occupant safety, revenue loss and business continuity.
That's why it is so important for timely mitigation to minimize damage, business interruptions and recovery costs. You and your tenants will appreciate the rapid response, expertise and training from your local SERVPRO of Glendora / San Dimas to help you get your facility back into operation quickly.
Thankfully, SERVPRO franchise Glendora / San Dimas is part of the Large Loss Response Team in order to serve your commercial large loss needs. We are a network of over 1,600 locations strategically positioned throughout the United States.
Like many commercial properties, your facility probably has a evacuation plan in place of an emergency occurrence. Everyone in the work place must understand the evacuation plan, how they should exit the building and where they should go once they are outside.
Your local SERVPRO of Glendora / San Dimas can provide emergency contact information, tools and resources needed to help ensure an effective evacuation plan is in place.